IB roofs are a great choice for flat and low slope roofs,They are made to look like traditional standing seam,Among the options available today,The IBR system is popular.
Today let's discuss IBR more features and benefits
1. Light weight;
2. High strength, high strength can be achieved by processing and heat treatment methods.
3. Corrosion resistance, with self-antirust ability, the formation of oxide layer, can prevent metal oxidation rust, acid and alkaline good.
4. Surface treatment is diverse and beautiful.
5. Good plasticity, easy to process;
6. Good conductive properties.
7. Easy to install, aluminum metal can be riveted, welded, glued and other ways to connect.
8. Environmental protection, 100% recyclable.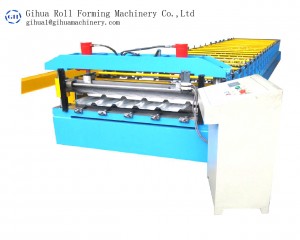 ---
Post time: Nov-08-2022